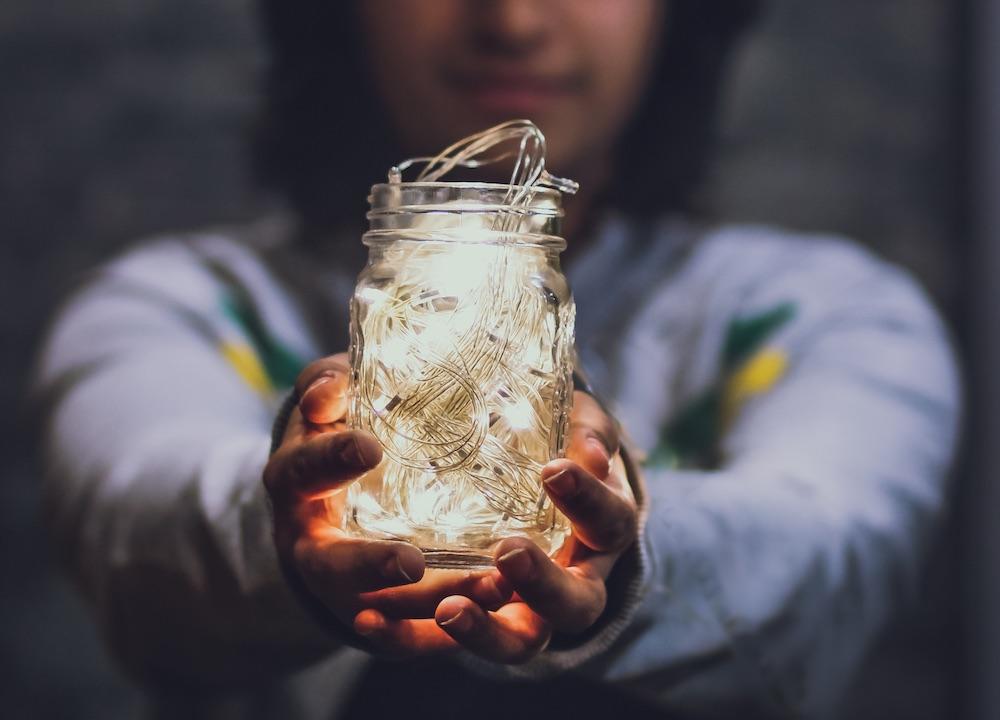 We are proud to be hosting the 2018 International Women's Day Celebration, a women's tech conference. We hope to highlight the stories of our growing female community of designers, developers, and technology entrepreneurs!
Plus hands-on workshops, activities,
food and drink! #IWDNYC18

Image Credit: Unsplash/@naganath
We strongly believe in enforcing a Code Of Conduct to ensure that
everyone has a safe, welcoming and productive experience at this event.
The simple version is "Be Excellent To Each Other!" That means no physical, verbal, mental or digital harassment will be tolerated at any time. If you see something, say something to an organizer immediately.

Please review the CODE OF CONDUCT before attending this event
9:30am
WELCOME
Nitya Narasimhan
Lauren Murphy
10:00am 
OPENING KEYNOTE SESSION
Meg Adams (Conde Nast)
Regine Gilbert (Gilbert Consulting Group, Inc.)
Naveen Nigam (Google)
12:15pm
BREAK & RAFFLE (30 mins)
12:45pm
COMMUNITY TALKS - II
Jenny Chang Ho (Grubhub)
Juanita Soranno (Trilogy Education Services)

Mariem Ayadi (Credit Suisse)
Wendy Durica (WPP/Kantar)
13:30pm

WORKSHOPS 
Leah Bonvissuto / Speaking (BespokenNY)
Jenn Schiffer / Glitch (FogCreek)
Nitya Narasimhan / Flutter (GDG NYC)
Niko Bella Lewis / Video (IWD NYC)
15:00pm
BREAK & RAFFLE (30 mins)
15:30pm
INDUSTRY PANEL: Building a New Horizon 
Danielle James / Moderator (MongoDB)
Jess Lee / Panelist (dev.to)
Asia Hoe / Panelist (2U)
Mary Scotton / Panelist (Salesforce)
Jessica Santana / Panelist (New York On Tech)
Tasha Digital / Panelist (Analog Media Group)
16:15pm
CLOSING KEYNOTE
TeLisa Daughtry (Fly Technista)
ENGINEERING MANAGER, Brand Experience / Conde Nast
Meg Adams is an Engineering Manager for Condé Nast, building custom experiences for their top-tier brands (The New Yorker, Vogue, Vanity Fair, GQ and Wired). Her background as an educator has fueled her passion for building radically engaged teams through neuroscience-based performance management.



Topic:
HOW IMAGINATION BUILDS RESILIENCE
IN WORK AND LIFE
FOUNDER /
Gilbert Consulting Group, Inc.


Regine Gilbert is a user experience designer, educator, and international public speaker with over 10 years of experience working in the technology arena. In 2017, Regine founded Gilbert Consulting Group, Inc., a Design Consultancy in New York City. She has a strong belief in making the world a more accessible place—one that starts and ends with the user


Topic:
KEEP IT MOVING:
TRANSITION IN THE 21ST CENTURY
HEAD OF DEVELOPER RELATIONS (South/East USA) / Google

Naveen Nigam is the Head of Developer Relations for Canada and USA (East/South). Previously, Naveen was on Google Play, driving strategic policy & operations to build a trusted marketplace for Android users. In his current role Naveen drives programs that enable developers to understand & use Google technologies while empowering them to be ambassadors to others.

Topic:
INCLUSIVE DESIGN:
ASK HOW AND NOT WHY
 
Communication Coach & Co-Founder,
BeSpoken
Leah Bonvissuto is a Communication Coach and Co-Founder of Bespoken, where she helps leaders and teams communicate consciously and be powerfully present when speaking.
Do you lose your train of thought when presenting your ideas? Do you use fillers and qualifiers in high-pressure situations? Do you avoid opportunities to speak up due to nerves? This interactive experience is designed to give you tools to speak with confidence and conviction. There is no need to prepare anything for the workshop.


Topic:
OWN YOUR VOICE / Public Speaking

Community Engineer,
FogCreek Software


Have an app or website you are working on but need a free place to deploy it? Want to make your first twitter bot but don't know where to start?
Bring your projects and/or ideas to this session, or just come ready to learn. Jenn Schiffer will be there to help you use Glitch to develop your idea, deploy your app or remix existing projects. Get started on something cool!


Topic:
BUILD THE APP OF YOUR DREAMS WITH GLITCH / Development
Polyglot & Organizer
Google Developer Group NYC
Flutter is a new mobile UI SDK from Google that enables you to develop performant native apps for both Android and iOS from a single codebase. Join me as we go from learning core concepts to walking through a code-lab to build and deploy a non-trivial Flutter app. Bring your laptops!!

Topic:
ONE CODEBASE, TWO APPS, ALL FLUTTER / Emerging Technology
NIKO BELLA LEWIS (@codeswitched)
Software Engineer & DevRel
Niko Bella Lewis is a former project & community manager that fell in love with coding. She's passionate about using technology to tell stories that further human connection and collaborating with awesome people. In her spare time she volunteers with Write Speak Code, DIVAS (Digital Interactive Visual Arts Sciences) for Social Justice, and attends far too many meetups.

WIT-nessing history is an activity at IWD NYC 2018 intended to capture video narratives from attendees on a volunteer basis. Whether you want to share your story (to inspire others) or record yourself speaking (for public speaking practice), this is the activity for you. Niko will guide you through a casual conversation that will set you at ease and provide cues for a video conversation. All speakers will get final say on whether their stories are released publicly or retained only for private use.
NITYA NARASIMHAN / @nitya

Nitya runs the Google Developer Group NYC where she also serves as the Women TechMakers lead.
She has a PhD in Comp. Engg., and over two decades of research & development experience building mobile, web and distributed systems in industry & startups. She is an innovator, public speaker, industry advisor, educator - and most importantly, mom.
LAUREN MURPHY / @laurenor
 Lauren is a native New Yorker and serial half-marathon runner who co-organizes Write/Speak/Code NYC events for women and non-binary people.
By day, she's a data wrangler at a non-profit and by night a Women TechMakers Udacity Scholar working on an Android Developer Nanodegree.